Vultr成立时间比较早,和DO是最早提供按小时计费的商家,也是被国内用户最早熟知的商家,都是公司运营,机器非常稳定,Vultr也比较大方,之前注册用户送25美元,后续又出过送5美元和50美元的活动,近期商家新上了Object Storage系列VPS,硬盘最低250G起步,就是国内用户常叫的大硬盘VPS,唯一不同的就是这个系列的硬盘类似网盘的形式,可以进行分布式储存数据,有使用附件比较多的站长可以考虑一下。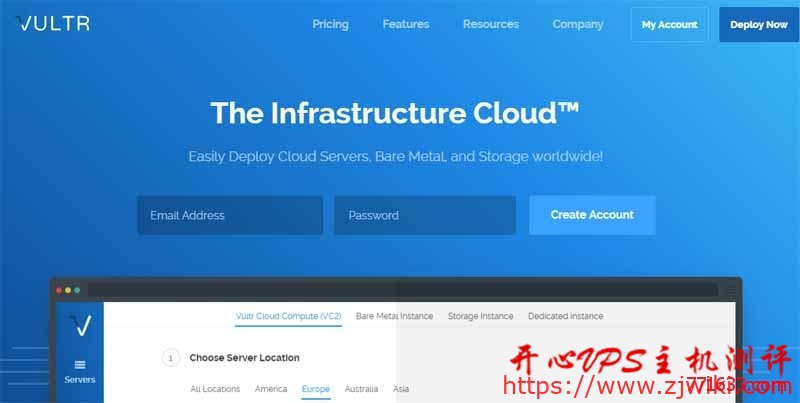 官方网站
送美元链接
送5美元链接:https://www.vultr.com/promo/vps-gaming-servers/?ref=6814606
送50美元链接:https://www.vultr.com/?ref=7722598-4F6
套餐购买
新系列购买链接:https://www.vultr.com/products/object-storage/?ref=7722598-4F
大硬盘系列购买链接:https://www.vultr.com/products/block-storage/?ref=7722598-4F
相关介绍
The storage team here at Vultr has been busy building out a new addition to our expansive worldwide cloud infrastructure. Introducing Object Storage!

Vultr ObjectStorage isahighly scalable solution forstoring large quantities of files,eliminating the need tomanage your own custom infrastructure.Our architecture was designed from the ground up toprovide high redundancy anddata durability,andbacked by blazing fast NVMe caching tomake sure you have the best storage performance.Inaddition,ObjectStorage isS3 compatible,allowing you tointegrate with existing tools andSDKs.

We are extremely excited to share that Object Storage is available to all of our customers starting today. You only pay for the amount of data stored or transferred out of the bucket. With an initial release in our NY/NJ region, we will be rolling this feature out to more Vultr regions in the near future.

Ready toget started?Visit the ObjectStorage page tolearn more.You can also read our ObjectStorage documentation which explains indetail how objectstorage works andincludes usage examples with some popular tools.

Share your feedback with us via our contact page or Twitter.
原创文章,作者:主机百科,如若转载,请注明出处:https://www.zjwiki.com/83.html